Dear Members,
We all have been very busy with our audit assignments, assessments, demonetisation consultancy, etc. In the midst of all these, we have actually forgotten that the year 2016 has almost come to an end and the near year 2017 is fast approaching and knocking the doors.
Lets usher in the new year and have a gala time with spouse. Ahmedabad Branch has organised Dine & Dance 2016, an exclusive dance party for its members and their spouses. So members are requested to make the most of it by their active participation.
Passes shall be available at branch from 24th December, 12.30 PM Onwards. Collect your passes at the earliest to avoid disappointment.
The event details are as under:-
Date & Time : -

30th December 2016, 8 pm

onwards
Venue :- Fire & Flames, Alpha One Mall, Vastrapur, Ahmedabad.
Charges:- Rs. 300/- per person.
Note:- The event is for the members and their spouse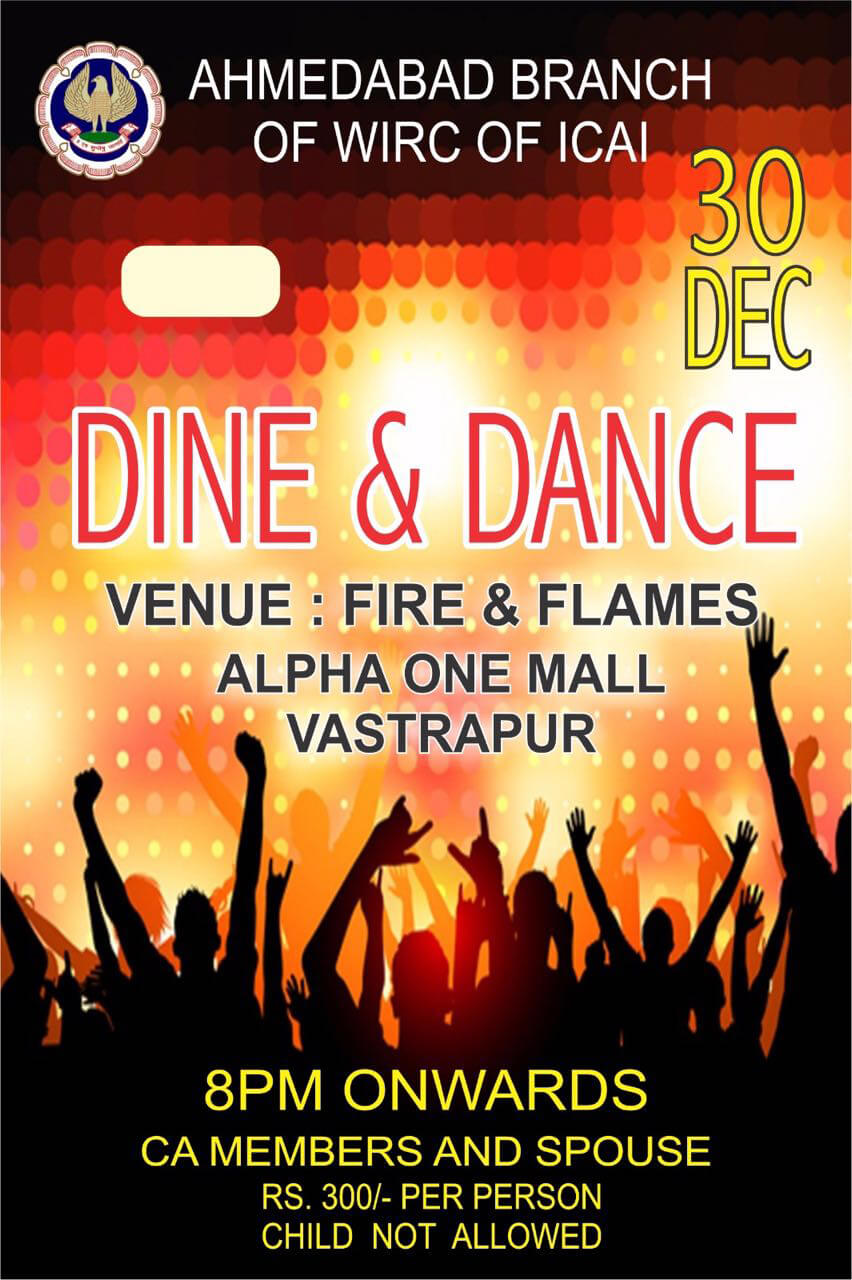 With Warm Regards
TEAM AHMEDABAD